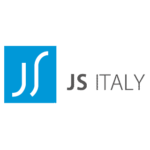 Anti Financial Crime Technical Consultant

13 ottobre 2023
Company  | JS Italy · Rome
Work Location  | Hybrid,  Full-time
Contract  | Associate
Employees  | 11-50
Area  | IT Services and IT Consulting
Who are we?
JS Italy is an IT consulting company specialized in Anti Financial Crime transformation projects (www.jsitaly.it). We are a technical and business partner to our clients, facilitating translation from "business needs" to tailor-made technical solutions.
Our clients are Financial Institutions, Payment Service Providers and Public Administrations.
Our business model relies on consolidated and certified processes for risk governance digital transformation projects.
Our service portfolio relies on strong technical expertise with market-leading software platforms and specialized knowledge of functional aspects.
Our team (+50 consultants) is composed of highly specialized professionals (software engineers, economists, statisticians, lawyers) with experience in international IT projects.
Why should you work with us?
You will be personally involved in strategic projects developed for "best in class" European Financial Institutions, and you will get in touch with industry best practices.
You will be part of a young and rapidly growing environment, being able to play a leading role highlighting your skills and abilities.
You will be able to improve your competencies through our training courses designed and funded by the internal Academy. Depending on the role, you will improve your business skills (regulatory gap-analysis, process engineering, Project Management, etc.) or technical skills (Big Data, Artificial Intelligence, etc.).
We offer corporate welfare plans, incentive programs with objectives and the possibility of smart working according to the needs of the project and the role.
Who are we looking for?
We are looking for a Technical Consultant in the Anti Financial Crime area. The successful candidate will be involved in technical and functional training programs, and will work on software integration and customization projects for leading banking and insurance Groups.
Under the coordination of a Solution Designer, the candidate will develop, customize, and test AFC tools (front-end customization, back-end customization, database configurations, batch and real time integrations) based on technical specs (e.g. Technical Analysis, Architectural Documents).
Your activities will include:
Implementing the technical solution according to the functional/technical specifications
Writing test catalogues
Executing tests
Writing and reviewing technical documentation
Supporting troubleshooting and bug fixing
Preparing deploy packages and writing deployment procedures the solution
We require this qualifications:
Master degree in IT Engineering / related disciplines,
Experience with SQL and PL / SQL;
Experience with non-relational DB (e.g. Spark) is a plus
Knowledge/experience with configuring AML/CDD/KYC/WLM/sanctions tools e.g.: NetReveal, Nice Actimize, Fircosoft, Siron, Oracle FCCM
Knowledge of Unix-like operating systems;
Experience with XML, http languages, PHP;
Experience with Java or other object-oriented programming languages;
Experience in configuring / integrating distributed applications based on Oracle DB systems, Spark, SQL Server and Web Server;
Additional Or Preferred Qualifications:
Experience with WebServices (SOAP / REST) and Kafka;
Knowledge of Web Logic / or JBoss and / or WebSphere Application Servers;
Experience with ticketing systems (e.g. Remedy, JIRA)
Experience in Java web application development
Languages:
Mandatory: English, fluent written and spoken;
Optional: other European language
Canditati